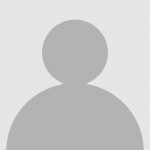 Elizabeth and her team, most notably Nicole, have been EVERYTHING to my wife and I. We first bought our home with Elizabeth's help in 2009 and just sold that same home for top dollar, well above listing price. I can't recommend Elizabeth more enthusiastically. She has truly been instrumental in our family's growth and prosperity.
by Gabe N., Van Nuys, CA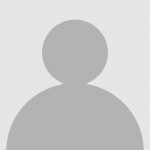 Elizabeth and her team were a pleasure to work with. They are so professional, and took care of every detail. I chose her based in part on the stellar reviews and I was not disappointed. I would definitely recommend her and her team for anyone buying or selling a house.
by Michael S., Los Angeles, CA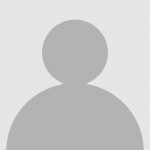 Elizabeth is everything I was looking for in an agent - experienced, knowledgeable, responsive and honest. She helped me sell and buy a property within a couple of months so as a buyer and a seller I couldn't have asked for a better agent. Her team made the entire process easy and smooth. Her assistant, Nicole, was great too! She kept me informed daily and stayed on top of everything. I highly recommend Elizabeth and her services. I am certain she will look after her clients best interests!
by Mariela T., Sherman Oaks, CA
Elizabeth helped us sell our home and buy our new home. A year before we planned to sell, she came over many times and gave us suggestions on how to improve the house, such as painting the outside trim and our oak cupboards and staircase. She helped us choose new wood flooring and carpeting and told us what colors were popular with buyers. She suggested that we stage the house and brought over two staging companies to choose from. We didn't have to do any research; Elizabeth did everything for us. And after only 10 days on the market, we had 4 solid offers. Everyone on her team was knowledgeable, professional, and patient. Nicole would answer all our questions and just stop by to see how we were doing; Mariela took us to look at many homes and was always on time for every appointment. Elizabeth was not just our realtor, she became our friend and therapist. Selling and buying a home at the same time was very stressful for us, and we panicked more than once. Elizabeth would listen to our concerns and always reassure us that the decision was ours to make. Everyone made us feel as if they had only our best interests in mind. Two of our friends recommended Elizabeth to us, and we wouldn't hesitate to recommend her to anyone. She is an amazing realtor and person.
by plclaus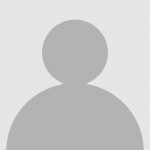 Elizabeth and her team (Nicole & Mariela) just helped my husband and I sell our first home and buy a second. Her professionalism, knowledge, and attentiveness to our needs - especially as they related to scheduling inspections/showings/etc. around our particular circumstances (we have a toddler with special needs) - made the whole process much easier and more streamlined. Just as importantly, she helped us sell and buy our homes within the time frame/prices we were looking for. One thing I also especially appreciated about Elizabeth, Nicole and Mariela was their promptness every time we met or had a showing. I feel like this is hard to find in Los Angeles!! I don't think we could more highly recommend Elizabeth and her team. We would recommend them to any friend/family member in a heartbeat.
by zuser20170311012421895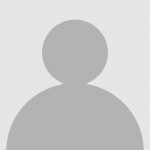 Elizabeth & her team were absolutely fantastic! Elizabeth, Nicole, Jamielynn & Carmen all knew their jobs very well & kept us informed every step of the process from the first time we talked, to signing the closing docs. The docusign was very helpful in keeping things moving forward. They also did a wonderful job of staging the house! Seeing as this was the house my brother & I grew up in we didn't want to let just anybody sell it. I felt very comfortable knowing that Elizabeth & her team were on it! Thanks ladies! Matt
by matt46142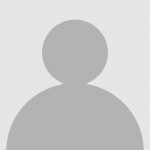 I was referred to Elizabeth when I was ready to put my house on the market. I reviewed several real estate representatives that were advertising in my neighborhood. I wasn't sure what I should look for in a real estate representative but I knew I wanted to find a representative that was confident and knowledgeable. After contacting Elizabeth we agreed to meet at my home. Elizabeth arrived on time and with all of the information about her I would need to make a qualified decision. After a tour of the home Elizabeth showed me and told me point blank exactly what to expect from her and her group. Because when you have Elizabeth as your representative you have more than one talented person working for you but you have a group of talented people working for you. And they all perform their jobs with skill and intelligence and determination. Elizabeth told me that they would handle everything, from cleaning and staging, photos and creation of a very professional web site, and everything else associated with selling a home. They did not disappoint. And they handled everything with grace and confidence (their experience shows) and I never once felt that I wasn't getting the best service and representation that I was promised. I would highly recommend Elizabeth to anybody selling or purchasing a home.
by cdostrowski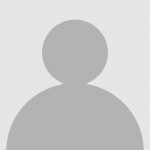 I first worked with Elizabeth when I bought a condo as a first time buyer, and she was awesome throughout that experience. Now, almost 9 years later, I am SO glad I had Elizabeth! I just sold my condo and bought a house at the same time, and she was instrumental in making everything that needed to happen work. She advised me the best way to accomplish the switch while allowing me plenty of time to find the new place and move, and worked extremely well with all the agents, escrows, and lenders involved. She is very knowledgeable and fair-minded, but she can also totally hold her own when dealing with problems and uncooperative people. My condo sale ended up going really crazy, but it was completely due to unscrupulous and incompetent behavior that had nothing to do with us - having Elizabeth at my back helped tremendously, and all was settled successfully in the end! She and her whole team were in constant communication with me and were prompt and accurate with everything they did. I cannot recommend them enough, I don't know what I would have done without them!
by andrea shewolf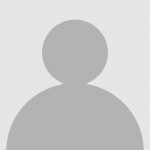 Elizabeth and her team (Nicole, especially) are fantastic! We found Elizabeth on yelp and are extremely happy and relieved that we picked her to be our agent. The process was seamless and an otherwise stressful experience was thorough, easy to follow and extremely diligent. The amount of care and attention to detail that went in to helping us buy our home was unmatched; not to mention that we got the home 17K under asking price! To say that we recommend Elizabeth would be an understatement. Elizabeth has perfected this craft and It would behoove you, specifically as a first time home buyer, to work with her and her team on all of your home buying needs! There is no one better!
by mariakozlov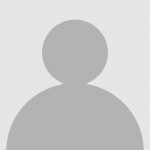 Elizabeth Marquart and her term are outstanding. We have worked with her both as buyers and sellers. She really takes care of her clients in so many ways. And her team of vendors have made life so much easier--it's priceless to have a reliable go-to list of contractors and other service providers.
by Oona Hanson
We have included excerpts from client thank you letters, below.
Upon request, I'll be happy to share the entire letter.
HEATHER RICHMAN AND CHRIS SIMENTAL
We first came to Elizabeth several years ago when we had hardly any money for a down payment. Because the market was so hot, we felt we had to at least look into buying a home. Turns out that it wasn't the right time for us but nonetheless Elizabeth treated us with respect, gave us her attention, service and valuable expertise.
With a completely changed market this year we went back to Elizabeth and picked up right where we left off. I was impressed with her professionalism and later was even more impressed with her negotiation skills. Her experience in this business was the key to us getting our first home. She goes above and beyond in being your trusted liaison in any type of housing market. We will always use Elizabeth for all our Real Estate needs.
Thanks for everything Elizabeth, we couldn't be happier!
Sincerely,
Heather and Chris Simental
"Her diligence, gregariousness, sincere enthusiasm, and patience are impeccable, which is refreshing in a business that is known for its shortcomings in these areas."

"Elizabeth is not an agent that is only sincere and kind, she is also astute and highly knowledgeable.  She answered every question I ever posed.  Without a doubt, Elizabeth is the only agent to work with."

"We could not have asked for a better agent.  From making yourself available all those weekends, to your sterling representation of us in dealings with third parties, we were very pleased with your dedicated service."

"She dealt with our idiosyncratic taste for over a year and a half with patience and a sincere desire for our satisfaction.  Elizabeth is highly intelligent, frighteningly diligent, sincerely considerate, and very personable.  She has all the traits of the perfect real estate agent, and I highly recommend her."

"Elizabeth also acted as a master negotiator.  On the house we purchased, we wanted to pay less than asking price, and Elizabeth bargained on our behalf.  She succeeded in ascertaining information from the seller's agent that resulted in us getting a very favorable price (below asking)."

"Elizabeth, my family and I were calmed through a generally stressful time thanks to your diligence and "can do" attitude.  I will be looking for a new home in the future and will be calling you."